The Xbox One dev kit, now in all white.
A picture of what is being called an "earlier dev kit" surfaced today on the Reddit Xbox One community.
The white Xbox One looks pretty much exactly like the black retail model, except for the color. Dev kits typically look different than the final retail product, such as the clear plastic Ouya, and in fact often look like PC towers. Past pictures of Xbox One dev kits have pictured "zebra stripes" consoles and controllers.
Reddit user XboxOneDev, who has been confirmed by the community to be an Xbone developer, stated that "the zebra ones were earlier devkits. We've gone through several revisions since the original alpha kit (giant server case) and the current one we have looks like the launch version." Below is what a typical Xbox One dev kit allegedly looks like. Devs typically sign NDA's so they don't give up what the console actually looks like, the specs, etc, before Xbox does.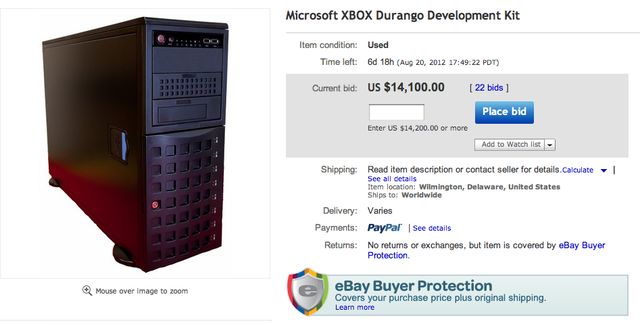 The Xbox One will launch this November for $499.
Source
http://gameskinny.com