NEW DELHI (Daily Dunya) – Indian engineering students have designed the first home-grown humanoid robot.
Samay Kohli wanted to build the robot in 2008 but the idea was declared impossible by his teacher.
However; he did not lose hope and achieve the task with the assistance of his fellow student Akash Gupta. The robot is named as 'Acyut'.
---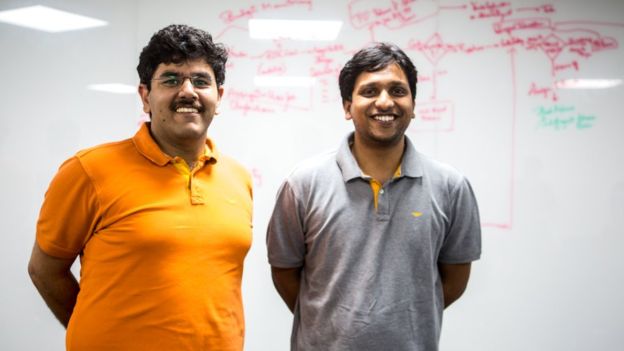 Samay Kohli (left) and Akash Gupta are the founders of GreyOrange

---
Both the students also built GreyOrange, a multi-national robotics company based in India and operating across Asia.
It has worked with leading e-commerce and logistics firms in the country.
Source
http://dunyanews.tv/