Mighty No.9 will release on February 9. 2016 for US, and February 12 worldwide.
Mighty No. 9, developed by Megaman creator: Keiji Inafune, is meant to serve as a spiritual successor to the Megaman series. First announced in August 2013, the game went to Kickstarter and met its goal within two days. Mighty No. 9 was slated for released this month, but was later pushed back due to bugs involving multiplayer. The game will now launch on February 9, 2016 for the U.S. and February 12 worldwide. Those release dates are for the console and PC versions. There's no confirmation if that's for other platforms such as Android or iOS. These platforms were added to Mighty No.9 after the game met all of its stretch goals.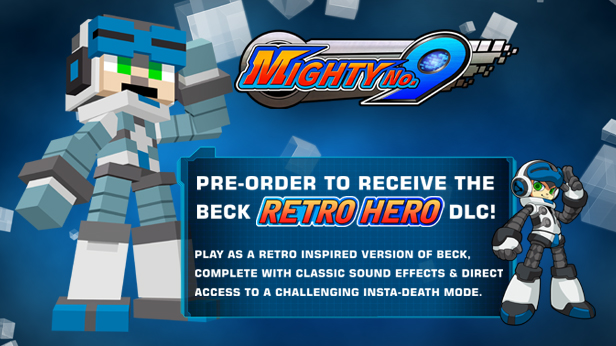 Also available now is an exclusive demo for Kickstarter backers. You can get access to the demo by signing into Humble Bundle with the Kickstarter e-mail you used to pledge for the game. You can also preorder the game for $19.99 and receive the Retro Hero DLC through Humble Bundle. Stay tuned for more updates on Mighty No.9 here at GameSkinny.
Source
http://gameskinny.com